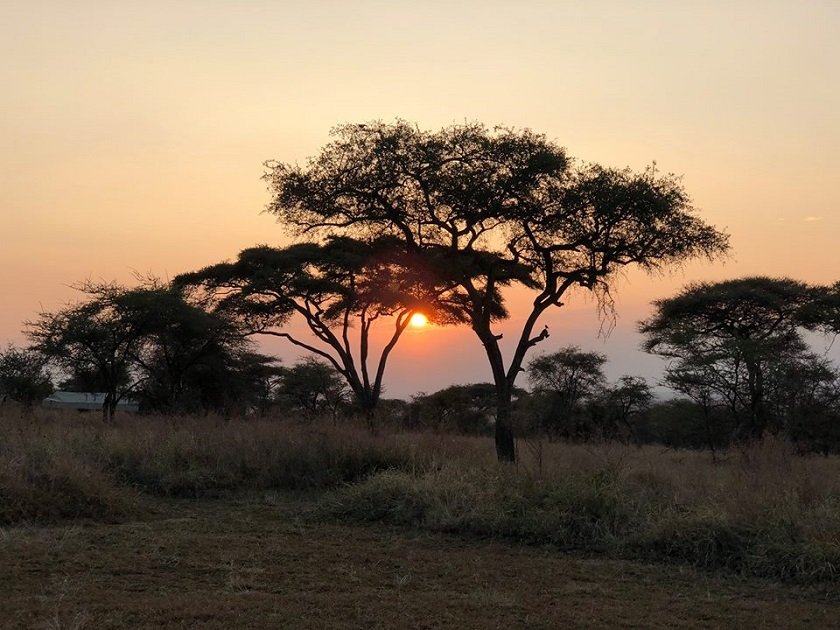 Safari The Serengeti Trail & Tarangire National Park
Safari The Serengeti Trail & Tarangire National Park – 6 Days Safari: The best safari if you like to venture deeper into the endless plains of the world famous Serengeti, adventure the Ngorongoro Crater and  witness the largest elephant populations in Tarangire National Park. It is also home to animals such as zebra, wildebeest, giraffe, waterbuck, baboons, dwarf mongoose, impala, buffalo, antelope and fringe-eared oryx. Predators include lion, cheetah and leopard. The swamps are shared by flocks of birds; green wood hoopoes, lovebirds, tallish herons, white bellied go-away birds and giant kingfishers.
On the way to Serengeti National Park you will meet the Maasai and learn about the traditions of Tanzania's last nomadic tribe. You will visit a Maasai Village in the Ngorongoro Highlands (optional) where you will meet the Elders, Warriors, women and children and learn about the culture, beliefs and traditions.  This safari offrs lodges as well as tented camps and can be suited to your needs with budget, mid-range or luxury accommodations. Adventurous traveller will enjoy the evening campfire under the starry African sky. Travellers who appreciate luxury and coziness will enjoy the breathtaking nature scenery in front of their lodges.
Our 6 days safari starts and ends in Arusha at Kilimanjaro International Airport or Arusha Airport. Upon request this tour can start and end in Dar es Salaam or Nairobi and we can book internal flights. This tour is a private safari and run exclusively for you and can depart on any day. Children are welcome to join this safari from any age. There are also discounts for children between 0 and 15 years old and further discounts for families sharing a triple or quad room.
A Tanzanian holiday is a dream come true and a once in a lifetime experience for most of our clients. We understand that every traveller is different and we are proud to offer a range of optional activities to enhance your safari experience. Please find our range of optional activities in "Enhance your safari experience below".
You call it Africa – We call it Home! We are pleased to host you in Tanzania for the journey of a lifetime. Karibu Tanzania!
More Information: https://tanzania.vacation-check24.com/booking/the-serengeti-trail-tarangire-6-days-safari/
Read more: https://bensonsafaris.com/en/benson-tanzania-safaris-overview/travel-styles-for-safaris-and-mountain-treks/