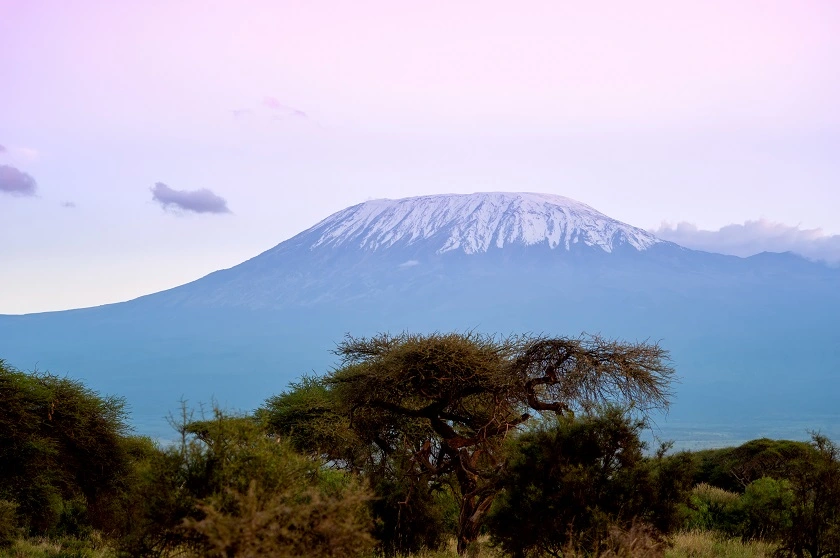 Kilimanjaro – Marangu Route
Kilimanjaro – Marangu Route 6 Days: The famous Marangu route is also called "Coca Cola route" and it's the oldest and first route to conquer the "most beautiful roof of Africa", Kilimanjaro, the highest mountain of Africa. At almost 6000 meters, the impressive Kilimanjaro is not only the highest mountain in Africa but also one of the highest free-standing mountains in the world. The truly huge-looking massif consists of three merged, extinct volcanoes. The Marangu route is usually done in 5days – But you can do it in a 6days for better acclimatization and spent your extra day rest in Horombo or climb to a base camp below Kibo's sub peak Mawenzi. Marangu Route is also the only route where you will stay in huts (Banda) and where you can hike short days to conquer the summit.
This route can be even done by children above the age of 5 years, because the trail is more gradually and you are overnighting in huts. On your hike to the roof of Africa you will visit the Maundi Crater where you have the possibility to see closer monkeys around the hut, zebra rocks and a variety of bird life. The acclimatization can be done close to mawenzi peak which is the second peak on the Marangu Route. Our success rate is above 80%.
Kilimanjaro offers a unique attraction for climbing. The ascent leads from the tropics to the glacier and six types of vegetation are passed through on the way. The richness of species in the rainforest and moorland zone is staggering. Contrast this with the barren landscape of the stony desert of the highlands. The accompanying view of the snow-capped peak and the dry plains of the vast surroundings will make the heart of any hiker beat and the happiness hormones of any nature lover rise.
A Tanzanian holiday is a dream come true and a once in a lifetime experience for most of our clients. We understand that every traveller is different and we are proud to offer a range of optional add ons. Please contact us for any special requirements due to your trek with us!
You call it Africa – We call it Home! We are pleased to host you in Tanzania for the journey of a lifetime. Karibu Tanzania!
More Information: https://tanzania.vacation-check24.com/booking/6-days-kilimanjaro-marangu-route/
Read more: https://bensonsafaris.com/en/mountain-trek-overview/destinations/mount-kilimanjaro-tanzania/