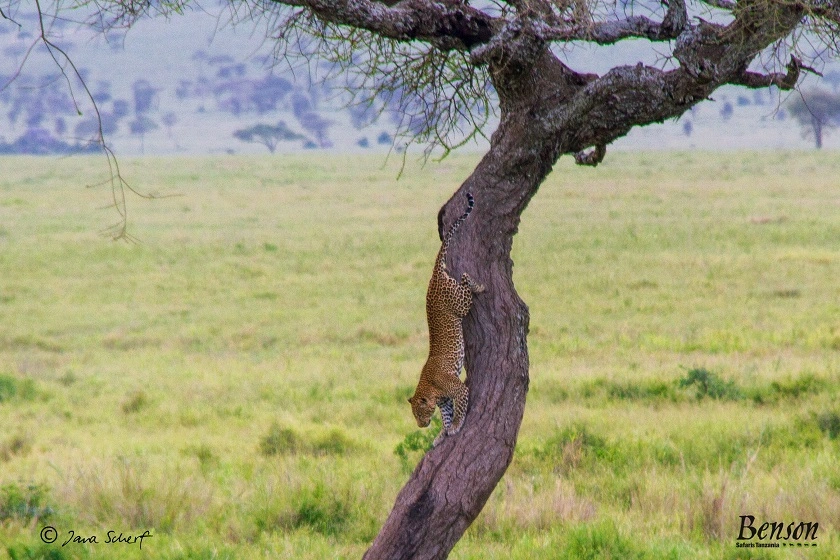 Complete Tanzania – Wildlife Safari
Complete Tanzania – Wildlife Safari: Our unique safari for all Tanzania lovers or those who want to become one: You will travel through the National Parks of the North and explore nature and wildlife at its best. You will spend the first day in Tarangire National Park and get to know the largest elephant population in Tanzania. Two more days you will spend at Lake Natron, which is one of the most alkaline lakes in the world and home to millions of tiny crustaceans, which is situated at the base of Africa's only active volcano, Oldoinyo Lengai and is known as the Mountain of God to the local Maasai people. It is the landscape rather than the animals that is the attraction here and the area around the lake is dry, desolate and hauntingly beautiful.
On the 4th and 5th day you will enjoy the world famous Serengeti in all it's vastness and on day 6th you will search for the Big 5 in the Ngorongoro Crater. You will continue your safari at Lake Eyasi, where you will encourage yourself in the daily life of the Hadzabe bushmen, experience their daily hunting with bow and arrow, gather roots, tubers and wild fruits to share the experience of living in the Stone Age.
Your last safari day you will spend at Lake Manyara National Park. Lake Manyara provides the perfect introduction to Tanzania's bird life with more than 400 species being recorded. Highlights include thousands of pink-hued flamingos as well as other large waterbirds such as pelicans, cormorants and storks. The contrasts of Lake Manyara are simply breathtaking with its open plains, huge escarpment, Soda Lake, dense woodlands, and distant volcanic peaks coming together in an area best described by Ernest Hemingway as "the loveliest I had seen in Africa".
A Tanzanian holiday is a dream come true and a once in a lifetime experience for most of our clients. We understand that every traveller is different and we are proud to offer a range of optional activities to enhance your safari experience. Please find our range of optional activities in "Enhance your safari experience".
You call it Africa – We call it Home! We are pleased to host you in Tanzania for the journey of a lifetime. Karibu Tanzania!
More Information: https://tanzania.vacation-check24.com/booking/complete-tanzania-10-days-safari/
Read more: https://bensonsafaris.com/en/benson-tanzania-safaris-overview/travel-styles-for-safaris-and-mountain-treks/